Welcome to Camp in the Cloud – our free and innovative online camp. It is a fun and interactive way of engaging children with serious illness through online activities.
Are you ready for some serious fun?!
Over The Wall's Family Camp in the Cloud is a free, inclusive and engaging camp-at-home activity programme where children, young people and their families can experience the magic of an Over The Wall camp from home. A Seriously Fun Box, packed with everything needed to participate in Camp in the Cloud, will be posted to the family. Families are also given access to our secure online platform where they can engage with a meaningful programme of activities and games. 
Camp in the Cloud provides valuable opportunities for children, young people and families to interact in real-time with other families, through secure message boards and video calls, which are all facilitated and monitored by our staff team and Volunteers.  
Camp in the Cloud has been created for families with a child or young person aged 0-17 years, who has a health challenge or is up to three years off treatment. One child in the family must be aged between 6-17 years.
During your Camp in the Cloud, you can log in and join us when it suits you!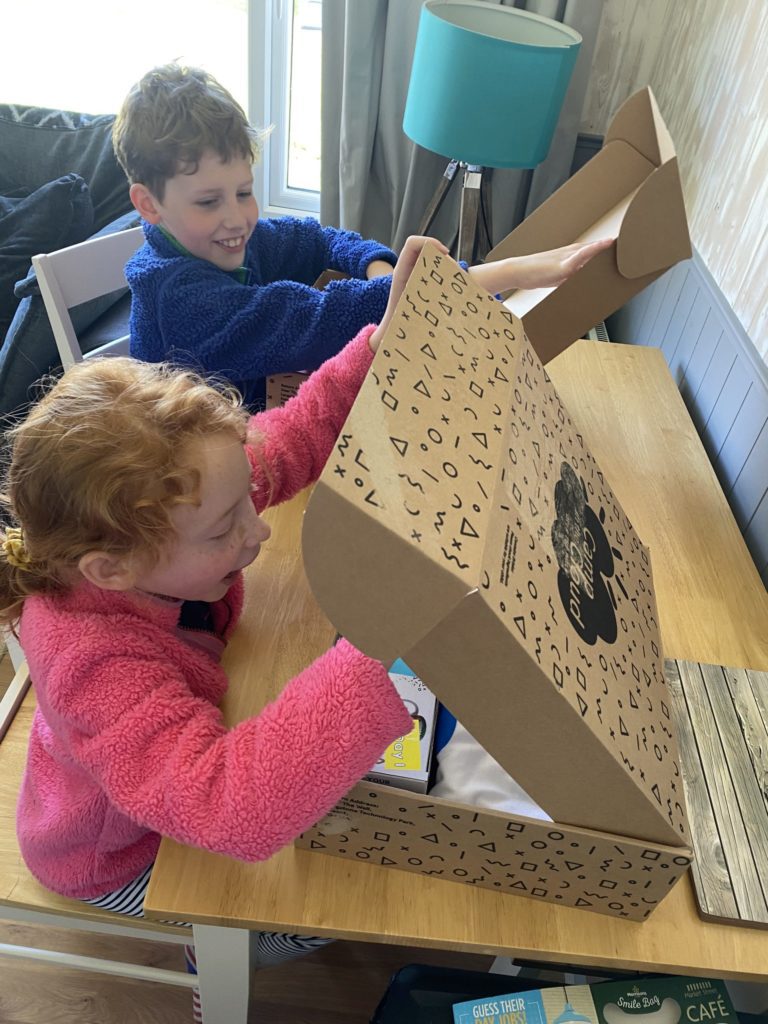 Upcoming Camp in the Cloud Dates:
Fill out the form or use the details below to get in touch.
campers@otw.org.uk
02392 477110