Providing high quality care (as well as fun!) at camp
Health and safety of our campers is our top priority at camp, as well as having fun! You can find The Director of Nursing and Nursing Coordinator at every Health Challenge camp, and they lead the medical team. Our medical team is made up of nurses, doctors and paramedics who volunteer with us. They give up their time to come and support camp, to allow the campers to pack in as much mischief and magic as possible!  
We try and de-medicalise camp as much as possible, so our medical room is called The Beach Hut and our medical volunteers are called The Beach Patrol. Members of Beach Patrol wear pink t-shirts so they can be spotted easily in a crowd. 
We try our best not to interrupt all the amazing activities that the children are taking part in, so all the activities are purposefully adapted around the campers needs such as, common medication times, at breakfast and after dinner. There is medical cover throughout the day at Beach Hut, so we are always on hand if needed.  
We will work closely with parents and families, to make sure we can safely meet the medical needs of each child whilst at camp. We provide 'home from home' care at camp, as well as responding to all emergencies. We do not provide planned overnight care; this is to ensure that everyone gets a full night's rest ready for the next day of adventure.
Clinical Advisory Board (CAB)
Our clinical advisory board is a committee that meet 2-3 times year to discuss safety at camp. CAB is made up of expert doctors and nurses who give up their time to make sure the correct policies and procedures are in place ready for Camp season to begin.  
If you have any questions about the medical care provision at camp, please get in touch with our camper support team, who will be happy to answer any questions.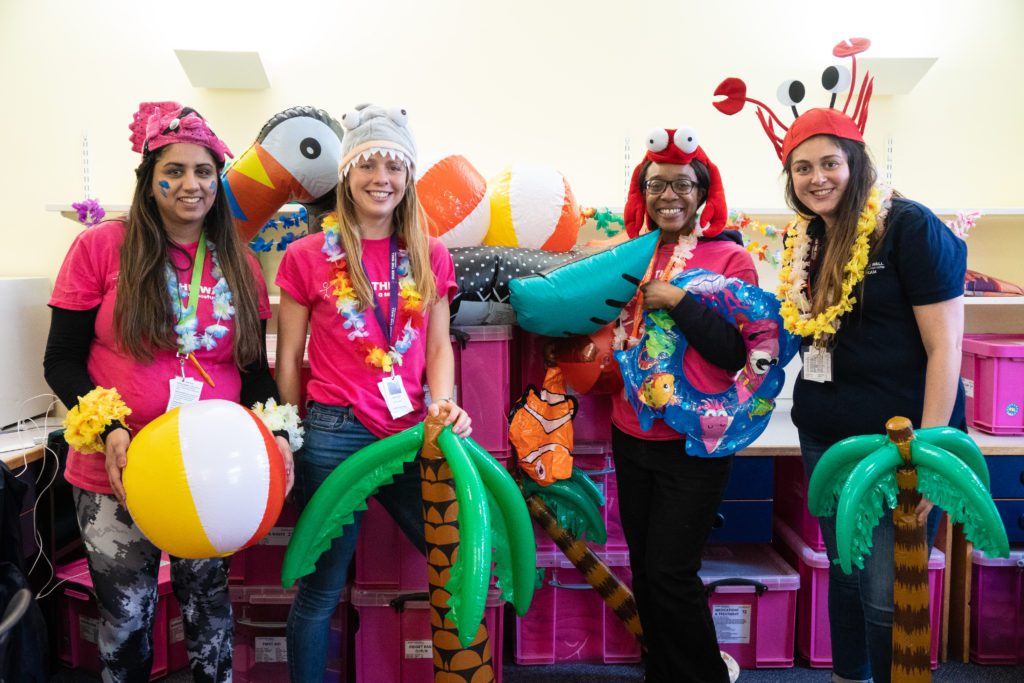 We want every camper to feel happy, relaxed and included at camp – this is where the Wellbeing team comes in! Loaded with fidget toys, nightlights and mindfulness activities, we are on hand to create a supportive and inclusive environment in which campers can feel more confident, try new things and just have an incredible time at camp! 
To ensure we can meet the needs of every camper, the Wellbeing team may contact a child or young person's family to discuss what support can be put in place to set up every camper for success.  This could also include conversations with their teacher, social worker or other professionals supporting them.  
"Thank you so much for looking after my boy and giving him such a wonderful experience. I think the fact that he was crying because he didn't want to leave says it all. He has had the best time!"
Fill out the form or use the details below to get in touch.
campers@otw.org.uk
02392 477110