Our supporters are at the heart of Over The Wall's mission – without you, we simply wouldn't be able to keep bringing the life-changing mischief and magic of our camps to seriously ill children and their families. There are so many ways that you can help us continue our work – there really is something for everyone.
Fundraising with Over The Wall
Thank you for choosing to raise vital funds for Over The Wall. There are so many ways you can help us – whether you're fundraising from home or taking on an outdoor challenge, there really is something for everyone. We've included some popular fundraising ideas to help get you started!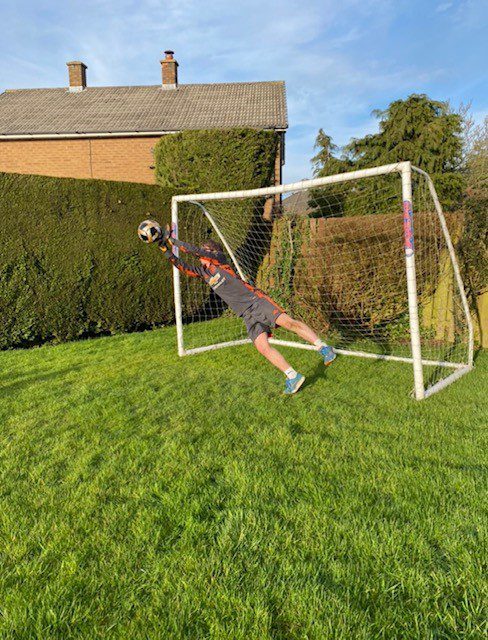 A bake sale
Why not hold a bake sale with your family and friends, or your colleagues? For some inspiration, you could even try some of our allergy-friendly recipes. 
A personal challenge
From swimming, to running, to cycling, you can choose your own challenge to raise money for Over The Wall. You can choose the distance and the timeframe, and ask people to sponsor you so you can help seriously ill children. We recommend using JustGiving, a really easy way to set up a page, tell your story, and starting raising money.
Walk 500 miles
Did you know there are 500 miles between our furthest campsites, in Dorset and Fife? Inspired by one of our favourite camp songs, we've set up a new fundraising challenge. Take part in your garden, or around the local park. Get together 10 colleagues, friends or family members and take 50 miles (or 105,000 steps) each of the challenges. You can try to complete it over a week – 15,000 steps per day or however you choose. 
Skydiving
We've partnered with GoSkydive to offer you the challenge of a lifetime while raising money for our life-changing camps. There are plenty of dates and locations to choose from! We find JustGiving is a simple platform for raising money, and the funds are paid directly to us.  
Camp out for camp
Bring some of our camp magic into your own home by camping out for camp. Whether you're pitching a tent in the garden or setting up sleeping bags in the living room, 'camp out' for as long as you dare! This is a great way for the whole family to get involved. You can set up a page on JustGiving and ask friends and family to sponsor you for every night you camp out.
Virtual races
You can take on your own running challenge supporting Over The Wall by using Run For Charity. There are loads to choose from, so you can choose your own challenge and raise money for our transformational camps. We recommend using a site like JustGiving to get your friends and family to sponsor you.
Car boot sale
Having a clear out? Why not sell some of your unwanted items at a car boot sale and donate the proceeds to Over The Wall! There are plenty of ways to pay in your fundraising.  
Get a group together
At Over The Wall we know how important it is to have support, and one of the best ways to raise money can be to take on a challenge with your friends or family. You can gather a group of people and work together to raise funds for our life-changing camps – whether you are taking on a challenge like climbing a mountain, or staying home and having a quiz night, there are so many options! If you have an idea, you can contact us for advice and support.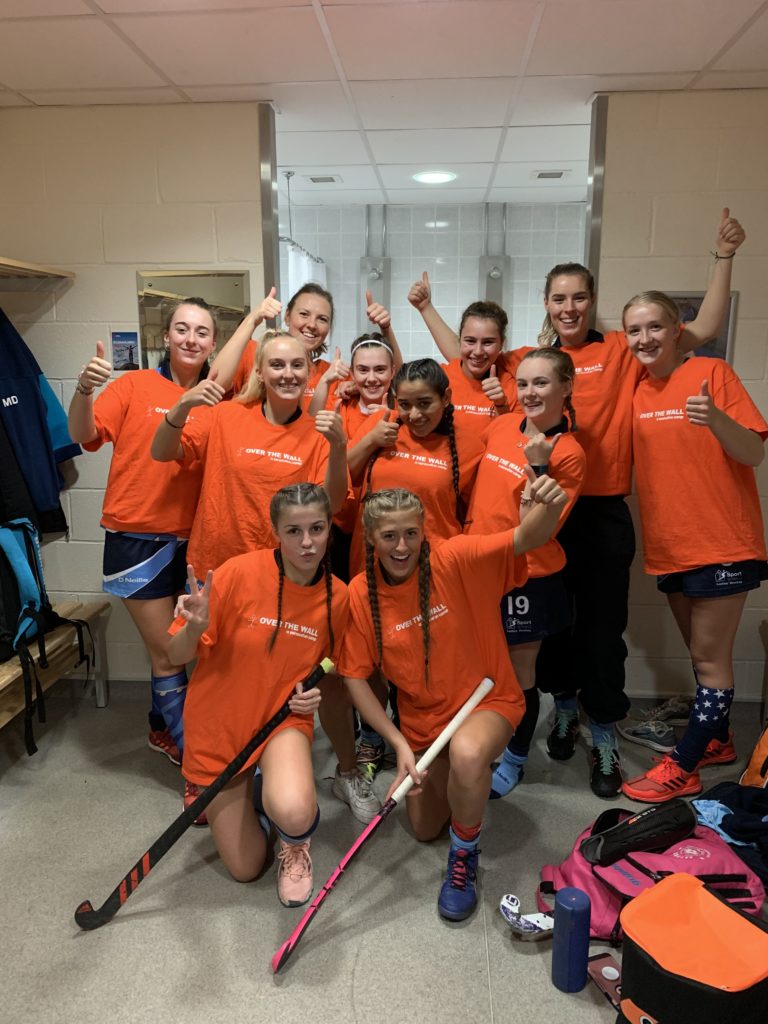 Gaming 
Online gaming is quickly becoming one of the most popular ways to raise money for charity. Whether you want to show off your gaming skills by livestreaming, or set up a tournament with your friends and family, it's a great way to have fun and raise money.  
Coffee morning
A fun way to promote Over The Wall's work while raising money is by hosting a coffee morning. Get some friends together, share some tea and cake, and raise money for the seriously ill children and families that need our transformational camps. It's a brilliant way to get together, catch up, enjoy some treats and help support Over The Wall! Whether you're hosting a community event at a local venue, or inviting your closest friends to your kitchen, every penny will make a difference.   
Sponsored Dance Party
Dancing is a key part of camp life at Over The Wall. Learn our camp dances on YouTube or pick your own and join in from home! Set up a fundraising page and challenge your friends, family, or colleagues to a sponsored dance-a-thon. Raise funds, have fun, and keep active! 
Ready to get started?
Whatever your fundraising idea, our friendly team are always happy to provide advice and support. Whether your event is all planned, or you have an idea and you aren't sure where to start, simply register and we'll be happy to support you however we can.  
Once you've registered, we'll send you a free fundraising pack full of tips – and we'll introduce your dedicated Over The Wall team member who will help you every step of the way!