Our supporters are at the heart of our mission – without you, we simply wouldn't be able to keep bringing the life-changing mischief and magic of our camps to seriously ill children and their families. There are so many ways that you can help us continue our work – there really is something for everyone.
What is Gift Aid?
Gift Aid is one of the easiest and most effective ways of giving to charity. Boost your kind donation by an extra 25p for every £1 you donate with the Gift Aid scheme – it won't cost you any extra!  
It works by letting us claim back tax you've already paid from the Inland Revenue and makes an enormous difference to Over The Wall. For example, if you donate £20 to Over The Wall, the Inland Revenue will add £5 to the value of the donation, bringing your donation up to £25.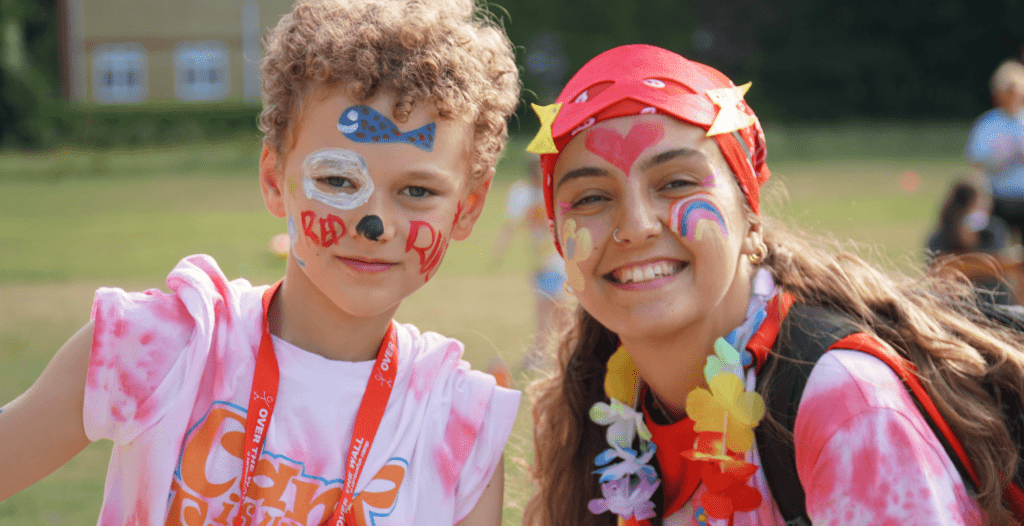 Do I qualify for Gift Aid?
To qualify for Gift Aid you must have paid income or capital gains tax in the UK for each tax year at least equal to the tax that all the charities or Community Amateur Sports Clubs that you donate to will reclaim on your gifts for that tax year. Other taxes such as VAT and Council Tax do not qualify. 
When donations are made by individuals, we can claim Gift Aid on payments that have been made within the last four years. 
How can I give through Gift Aid?
There are a few ways you can set up a Gift Aid declaration with Over The Wall. The easiest way is to complete our online form. 
Alternatively, please download the gift aid declaration form and email it to us at fundraising@otw.org.uk or return it in the post to: Over The Wall, Langstone Technology Park, Havant, PO9 1SA 
You can also give us a call on 02392 477 110 (and press option 2) to make an oral declaration. This is a slightly longer process so we would recommend completing the form online. 
How do I find out more?
The Inland Revenue provides more detail and answers to frequently asked questions on their own website, please click here to find out more about the Gift Aid scheme. Or you can contact the team at: fundraising@otw.org.uk or give us a call on 02392 477 110 (and press option 2).