Information for volunteers.
What camp policies should I be aware of?
To ensure a safe and fun time for all at camp, Over The Wall expects all volunteers to behave appropriately and adhere to the policies and expectations set out in the volunteer agreement. There are a number of policies in place – please familiarise yourself with these by reading them in full here.
Smoking, Drugs and Alcohol
Over The Wall camp is a drug and alcohol-free environment. If you are found to be under the influence of drugs or alcohol, you will be asked to leave camp immediately. Smoking must only occur in designated areas and during allocated break times. All prescribed medication must be stored in a locked locker that is provided for volunteers.
Approved Food List
This is available for download here. Due to the severity of allergies at camp, it is essential this is adhered to. Only food from this list is permitted to be brought to camp and it may only be consumed in the allocated eating area onsite.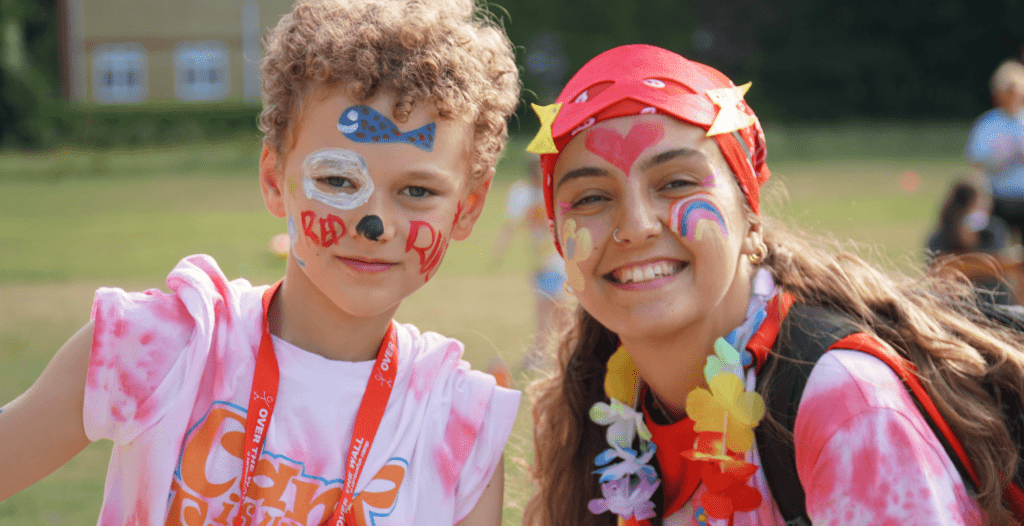 Covid-19 Precautions
We recommend that you take a lateral flow test prior to attending camp, this is to ensure that we can keep camp an infection free and safe for all campers. However, this is not mandatory. If you have any symptoms of any respiratory illness, including covid-19, we ask that you do not attend camp and inform us as soon as possible.
We require ALL adults attending residential camp to be fully vaccinated including boosters, in line with current government guidance. This extends to all members of the OTW Staff Team, volunteers, visitors and all adult family members  who attend a residential family camp. If you are not COVID vaccinated, then unfortunately you will not be able to attend Residential Camp. If you are medically exempt, please get in touch campers@otw.org.uk or telephone 02392 477110 to discuss this further.
We're constantly reviewing these precautions. Keep stay updated by referring to our Covid Precautions page.
Incident Log
If there is a breach of the 2 to 1 policy this must be logged on the camp incident log. Please let your Team Leader know of the incident and they will let you know what to do.
Safeguarding
We also operate a strict policy, whereby no adult should ever be alone with a child. This applies to all areas of our operations, including camper transport and any external events.
Sexual Harassment
Over The Wall has a zero-tolerance policy for any bullying and harassment. Any form of harassment including sexual harassment will not be tolerated. If you have any concerns please contact the support team immediately.
Transporting Campers
If a camper needs to be taken off-site, this will be arranged by the support team. Volunteers are not allowed to transport campers in their own vehicles.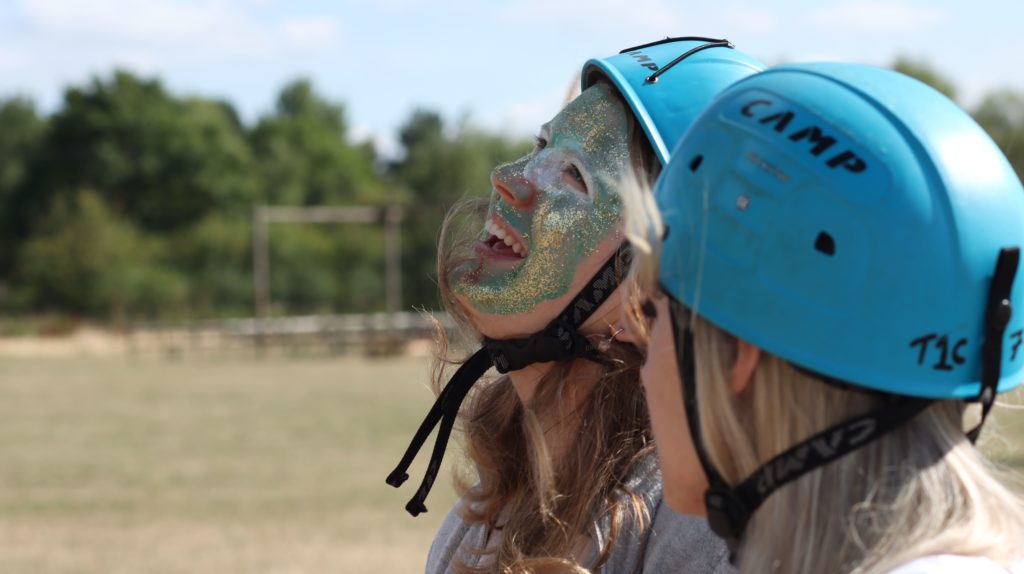 Confidentiality
Volunteers need to treat all camper information as confidential and only use information in a professional manner. Information arising from any disclosure, allegations or concerns about the safety of campers will be shared at all times with the ISA (Independent Safeguarding Advisor) and the support team.
Social Media
Volunteers may not post photographs or video clips of campers and their families online or mention their names on the internet/social media. There must be no contact between volunteers and campers via social media. Any attempted contact from a camper to a volunteer must be reported to the support team and we will then contact the camper's family.
Visitors
No personal visitors may come to camp. Any strangers seen on the grounds that are not being escorted by appropriate volunteers or staff must be reported immediately to the support team.
Teamwork makes the dream work!
The camp bubble is a judgement-free zone with a no-gossip rule which applies to campers, volunteers and staff. This is to provide a positive, safe and friendly space for everyone to have fun and be themselves
Not allowed at camp – Animals & Weapons
No animals or pets are allowed at camp. Weapons including guns, knives or any other device designed to inflict harm on another person are not allowed at camp.