Information for volunteers.
There are some words we use at camp, that may not necessarily make sense outside of camp! Here is a list of some of those words and phrases
Activity Groups
At Family Camps, our families will be split into activity groups for a small part of the day. These are usually split by age groups, for age-appropriate activities, and you will be with assigned an activity group and team leader for those sessions.
Beach Patrol
Our wonderful medical volunteers are made up of full-time doctors, nurses and paramedics. They will be responsible for the medical side of camp and will wear pink t-shirts and are found in the Beach Hut!
Brilliance Beads
During our Health Challenge and Sibling camps our wonderful campers will receive Brilliance Beads each evening to demonstrate something day have achieved that day. It may be a bravery bead, a supportive bead or a friendship bead.
Camp Appropriateness
At camp, it is important that we be role models for the young people we will be volunteering with. This includes wearing appropriate clothing, using appropriate language and having appropriate conversations while at camp.
Camp Bubble
While you're at camp you'll often hear that you're inside the 'Camp Bubble'. This is what we call the environment of the camp which is filled with fun, positivity and enthusiasm!
Cabin Chat
Cabin chat is the time at the end of the day when teams go into their common rooms. It is a time for volunteers to help campers reflect and recognise all their achievements and successes of the day.
Camp Songs
We sing a lot of fun songs at camp to get into the camp spirit!
Challenge By Choice
We want our campers to participate in all the activities and stretch themselves as much as possible, however, we don't want our campers to be forced into their panic zone at all so we employ a Challenge By Choice ethos while at camp!
Chaperones
For our Health Challenge and Sibling Camps we provide a bus service to major cities near our camps for our campers. We need volunteers to accompany them on the bus as chaperones on both arrival and departure days to make sure everything goes smoothly.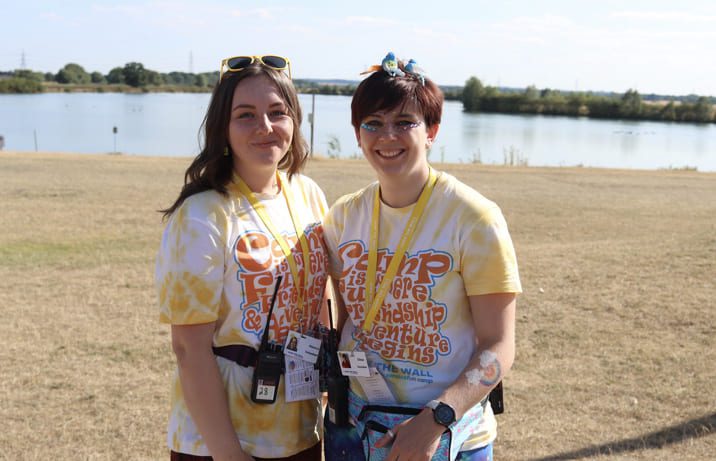 Closing Ceremony
At all of our camps, we put on a closing ceremony for our campers and families. This will usually take place on the last day where there will be a wonderful slideshow to watch of all the fun had during camp.
Colour Teams
If you are attending a Heath Challenges or Siblings camp our campers will split into colour teams which are divided by age. You will be assigned a colour team which you will be with for the duration of camp, where you'll go to activities, eat meals and have loads of fun with.
Dance Party
Another way that we get into the camp spirit is by having a dance party! This will take place after lunch and dinner at camp where we'll get a chance to show off our dance moves.
Camper Profiles
You will receive these prior to camper arrivals and will contain all the information you will need to know about the campers in your team who you are with for camp.
Magic Moments
These are moments that you will see at camp, where you will see your campers do amazing/unbelievable/ funny/inspiring things that you may want to share with others.
Meal-Time Wizard
At mealtimes, you will see a support team wearing a wonderful wizards' hat and their job will be to answer any questions and give mealtime notices.
Media Crew
These will be the wonderful volunteers who will be going around camp taking photos and videos of camp in action and will play a part in the slideshow being put together.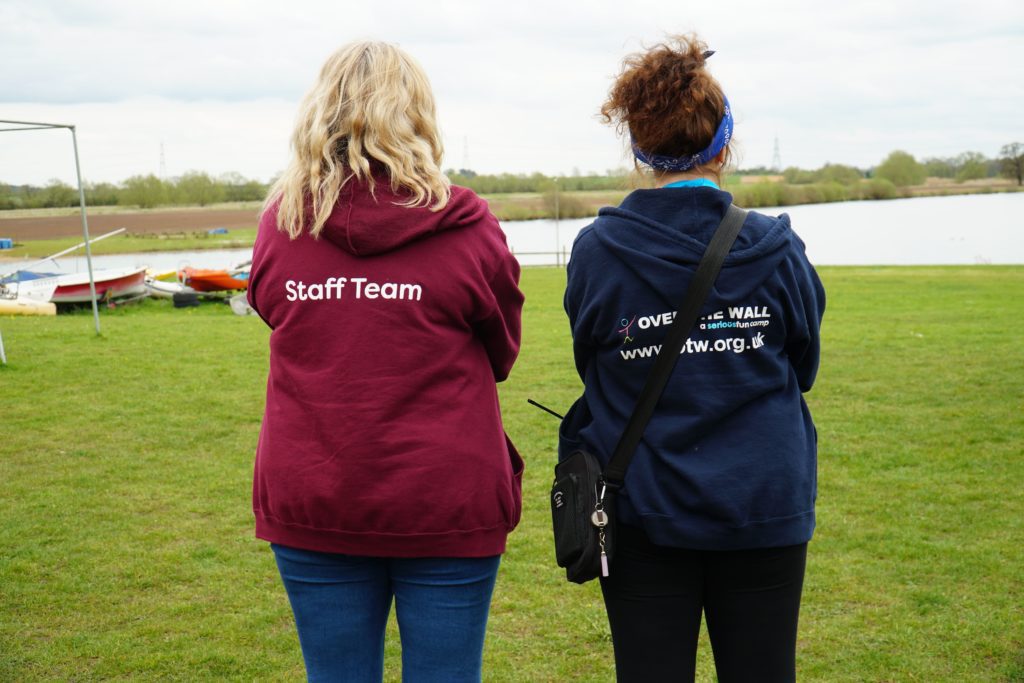 Rest Hour
At Health Challenge and Siblings Camp, our campers will have a rest hour every day after lunch where they head back to their rooms and relax before the afternoon activities. Remember Rest Hour is the Best Hour!
Self-Care
It's important that you are the in the best shape you can be while you're at camp so you can support our amazing young people and families. That's why it's important to look after yourself while you're at camp. Each volunteer will get an hour break each day at camp and it's super important to take it so you can enjoy the experience too.
Support Team
These will be the people that will be in charge of making sure that camp runs as smoothly as possible. You'll recognise them by their navy t-shirts on camp. They are broken into teams themselves with volunteering, Nursing, Well-being, Activities, Logistics and Media and are always ready to help!
Warm Fuzzies
These are friendly little notes that you can leave other volunteers that you met while you were at camp and volunteers will receive them just before they leave camp.