Information for parents and guardians.
What camp policies should I be aware of?
Safeguarding and Rule of 3 Policies
Over The Wall's Safeguarding Campers and Rule of 3 policies are designed to fully protect both children and volunteers/staff. Whilst at camp, a volunteer or Over The Wall staff member will never be left alone with a child. For each camp we also have a Independent Safeguarding Advisor to provide advice and guidance on safeguarding-related issues.
Photographs
Over The Wall allocates specific volunteers to capture photos and video images at our camps. These volunteers (our designated Camp Recorders) undergo additional training for this role. The Camp Recorders, Over The Wall staff or individuals identified by Over The Wall will be the only people permitted to take photos or videos at camp. These images will be used for an end of camp slideshow and will be shared with families after camp.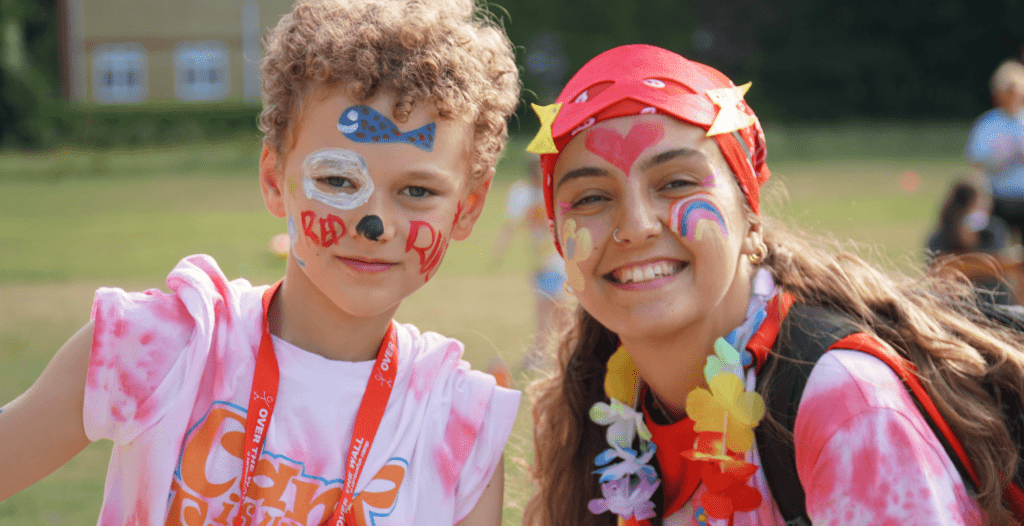 Contact outside of camp
We recognise that very strong friendships are formed between campers during camp. In response to camper and parent feedback, campers are given the opportunity to share their contact details with other campers on the last day of camp. There is absolutely no expectation that campers share these details if they do not want to, or do not have permission to. We ask that parents/carers discuss this with their child prior to camp. We do not allow our volunteers to have any contact with campers or their families outside of camp (including on social media platforms).