Information for Volunteers
The Online Platform
The first thing families will see when they log on is the main dashboard which has lots of key links and important information including a welcome video, their schedule for the day and the camp map. The map is interactive so they can click on each area and it will take them to that place at camp.
See below all the fun things families have to keep busy whilst enjoying Camp in the Cloud. The platform also has lots of games and things to do between activities.
Places on the platform for the families to explore include: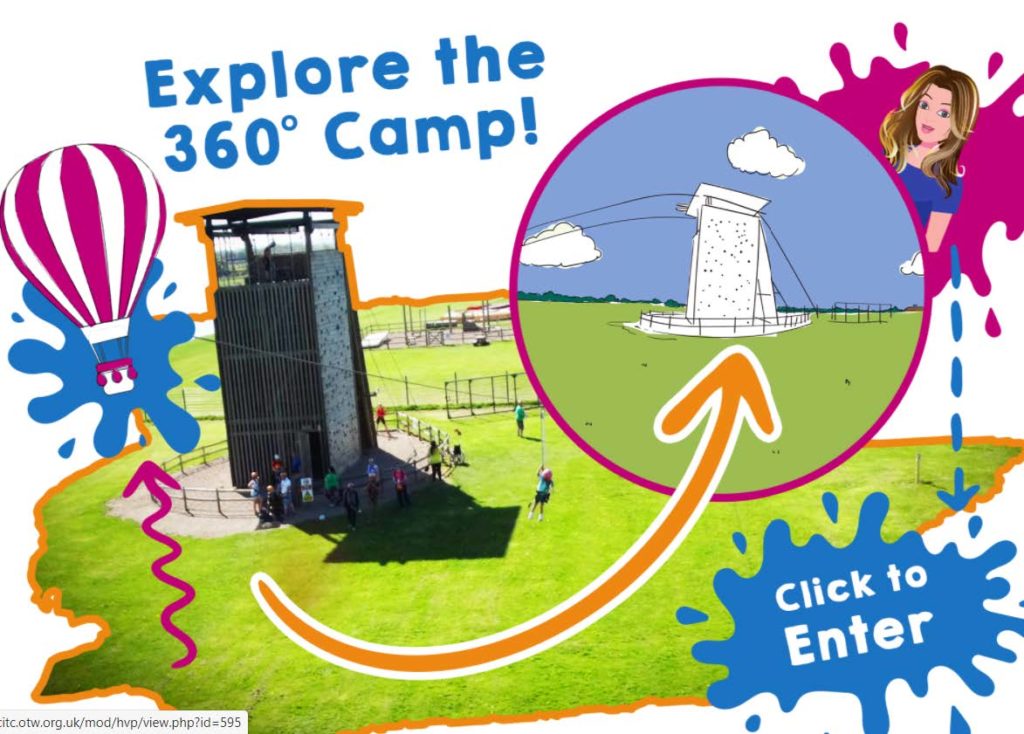 Zen Den
This has lots of wellbeing related things to do including TED/motivational talks and mindful colouring.
Dining Hall
Families can watch all the dance party videos, vote for their favourite one and then join the live dance party at 2 pm. The camp gallery is also in the dining hall where campers can upload pictures, and everyone can leave positive comments. By popular request, we also have an open lunchtime zoom so families can eat together and interact.
Messages
Message board for families to post messages and respond to other families' posts.
Residential Cabins
Families can talk with other families on a live Zoom call in the afternoon.
Paul's Treasure Hunt
Paul Newman has dropped some of his infamous sauces around the platform for families to find!
Level Up
Campers gain experience points by engaging in activities on the platform, which helps them 'level up' and get to the top of the wall.