Information for parents and guardians.
Who will look after my campers medical needs at camp?
Introducing Beach Patrol
Our highly experienced and skilled Clinical Team are referred to as the Beach Patrol, and clinical care is provided in the Beach Hut – our beach themed clinical room. We try and make camp as de-medicalised as possible, however a safe and dignified environment.  Our Beach Patrol wear bright pink t-shirts and the team is made up of volunteer doctors, nurses and paramedics. The Beach Patrol are on hand to provide any routine care your child needs. We may also have student nurses who work under the supervision of a qualified member. The role of the Beach Patrol commonly includes the giving of medication, including oral chemotherapy, PEG, NG and NJ feeds, central lines and portacaths, dressings, stoma and catheter care and much more. This is done in a child-friendly, fun (although safe) environment. The Beach Hut is the only 'clinical' area at camp; however, a doctor, paramedic or nurse is on call for overnight emergencies at camp meaning that families at home can rest assured.  They will also have presence throughout all the fun activities, but don't be alarmed if they are wearing face-paint and joining in with the rest of the team. They are there to encourage, put campers at ease and ensure their wellbeing. The Beach Patrol are supported at camp under the direction of our Nursing Team and are equipped to give basic first aid and emergency care, however, we do not have the same facilities as a hospital.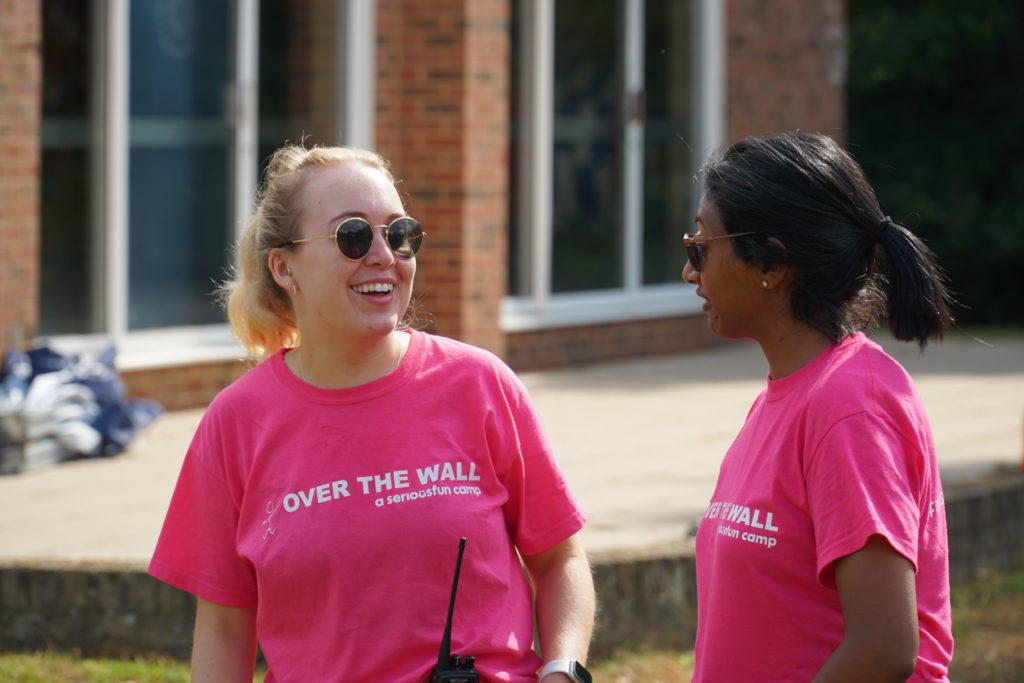 Receiving medicines at camp
Our Beach Patrol administer all medications at camp; including routine, as needed and emergency medications. Medications are normally administered in the Beach Hut before/after meals and before bedtime. The Beach Hut has a number of over the counter (OTC) medications available if necessary. If you have any questions about the medical care campers receive at camp, please get in touch.
At family camp, families administer their own medication and can store it in their room, therefore dosset boxes or any premade medication is allowed. Please bring all required equipment with you. We have medical fridges where any refrigerated items can be stored safely.
Keeping your camper safe
If your child or anyone in the household is unwell in the week before camp, please contact us to ensure we can accommodate them safely. You must let us know before coming to camp if your child or anyone in the household:
Has any cough or cold symptoms, sore throat, temperatures, diarrhoea or vomiting in the 48 hours prior to camp
Has a cold sore, is unwell or has had any injuries or admissions to hospital prior to camp
Comes into contact with Chicken Pox, Measles or Shingles in the 21 days prior to camp
Has tested positive for COVID-19
Has any COVID-19 symptoms (high temperature, a new, continuous cough or loss of taste or smell)
Please keep checking our website for regular COVID-19 updates, requirements for coming to camp and further details about prevention of COVID-19 at camp.
Infection control
At Over The Wall we are very careful when managing any infectious symptoms (cough, runny nose, sore throat, diarrhoea, etc). Anyone displaying these symptoms may be asked to leave camp early to avoid the risk of infecting others. All staff, volunteers, campers and visitors are screened on arrival at camp and any concerns or issues will be discussed with the Nursing Team. Everyone at camp is asked to thoroughly wash their hands using soap and water before and after every meal, and at other regular periods throughout the day.
Immunisations
Over The Wall requires all campers, staff and volunteers to be up to date with all recommended vaccinations, with the exception of campers who cannot receive these as a result of their condition/treatment.
Bringing medicines to camp
Campers require enough medication and supplies for the full duration of camp: please ensure that all medications are in date and labelled with their name as received from your pharmacy.
All medications need to be in their original containers with a pharmacy label clearly stating directions.
Campers will need to attend camp with all medications that they take regularly, and their 'just in case' or emergency medicines, such as inhalers. We have no way of obtaining these at camp if they are not brought to us.
If a camper uses an inhaler, however infrequently, they must bring it to camp.
Please do not send Nomad/Dosette boxes.
Please send medications to camp in a clear plastic bag.