What Should I Bring To Camp?
Camp is a phone-free zone!
We ask that you don't bring your phone, or any other electronics, to camp. This is to help you get into the magic 'camp bubble'!
If you want to stay in touch with the friends you make at camp, you can exchange contact details at the end of the week.
If you are worried that you won't have photos of you at activities and with your new friends, don't worry as we have a team of photographers there to capture all of your memories which you can see at the end of camp.
Activities
There will be some activities where you will need to wear specific clothes in order to take part. For example:
Archery – you will need to wear a long-sleeved top to protect your arms
Climbing – you will need to wear closed-toe shoes
Swimming at our South site – all campers need to wear a swim cap (which will be provided)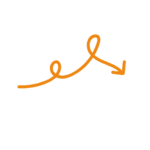 Packing list
Here is a list of things you should bring to camp. Make sure all your items have your name on, so they do get lost.
Clothing
T-Shirts
Longsleeved top
Sweatshirt, hoodie or fleece
Fully waterproof coat
Long trousers/joggers
Sensible shorts
Enough socks and underwear for the time away
Pyjamas
Footwear
Closed-toed shoes
Wellies or old trainers
Swimwear
Top and bottom item of swimwear
Bathroom Items
Towel
Soap, shower gel, shampoo
Deodorant
Toothpaste & toothbrush
Optional Items
Sunglasses and hat
Plastic bag for dirty laundry
Teddy or bedtime items
Books or comics
Watch/travel clock
Please do not bring
Food or drink (unless agreed by our Nursing Team)

Personal sports equipment

Mobile Phones/technology

Money

Sharp implements and weapons

Alcohol and drugs