Your Role at Residential
Camp
Information for Volunteers
Being at camp
You and your team will be integral in creating the mischief and magic atOver The Wall. Not only do you have an opportunity to change a child's life, but you will take away your own life changing memories and experiences.
Health Challenge and Siblings Camp
Campers are put into mixed gender coloured teams based on age and medical needs – there will be up to 8 campers per team. You will be assigned a colour team – spending the duration of camp with this team of campers and volunteers (attending activities and mealtimes together). As a volunteer, you will sleep in the same corridor as your campers but never the same room –depending on the site you may have your own bedroom or you may share with other volunteers. Each team has a Team Leader and will be a mix of experienced and new volunteers all there to support each other and help create the amazing experiences for campers.
Family Camp
At least one volunteer will be assigned per family – you will attend activities and meal times with your family throughout the camp and help them enjoy the mischief and magic of camp.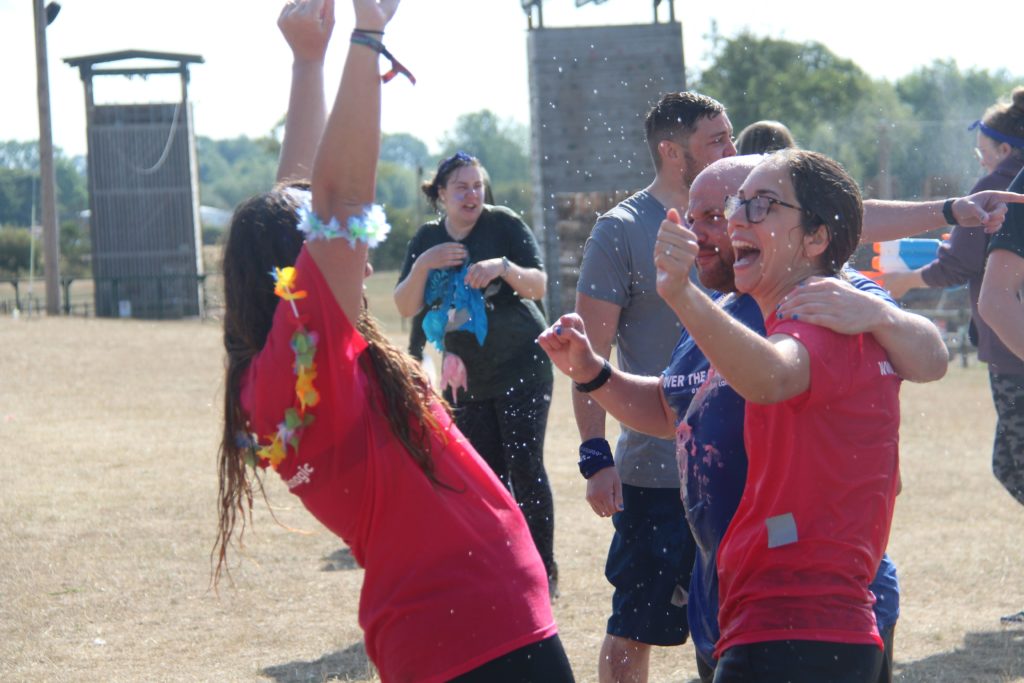 Team Mate
The role of the teammates is to support the campers to have fun, create memories and make new friends throughout their time at camp. There are roles for teammates (and the team leader) to fulfil throughout camp, e.g. morning duty, night duty, filling up campers water bottles and making hot chocolate. We also encourage you to use theTherapeutic Recreation model to challenge campers to try new things and build their confidence at camp, but don't worry we will provide full training on this if you haven't heard of it before. Volunteers are so important in helping campers grow whilst in the camp bubble.During your time at camp please remember campers will look to you for direction and guidance as a role model so we hope you can bring all your energy and awesomeness!
Team Leader
An experienced volunteer will support each team in allocating daily tasks, provide support and direction for the team and provide a link between the volunteers and support team.
Beach Patrol
Each team will have a clinical volunteer (doctor, nurse or paramedic) who will support the campers medical needs throughout camp. They will also be part of the team and joining in the fun for the rest of camp.
Independent Safeguarding Advisor (ISA)
Independent to Over The Wall, the ISA is a volunteer with a wealth of safeguarding experience. Their role is to provide advice and guidance to staff and volunteers. They will also be part of the team and joining in the fun for the rest of camp.
Media Crew
As well as being a team mate, the Media Crew capture photographs and videos of camp
Activity Leader
What it says on the tin! They will be leading camp activities!