Seriously ill children and their siblings often struggle with loneliness, isolation and increased responsibilities. This can lead to struggles with mental health and increase feelings of anxiety, depression and other mental health conditions. It's important that we work together to destigmatise mental health by encouraging open conversation and reminding each other we aren't alone.  
Over The Wall virtual and residential camps reflect this. Our values keep wellbeing at the front and centre of everything we do – camp is an inclusive and accepting place that encourages escape and adventure, all things that can contribute to better mental health and improved overall wellbeing.  
How can camp help seriously ill children, their siblings and their families?
Camp is a safe space where campers, families and volunteers can be who they are and love who they are. At camp, you're always an individual but you're never alone – campers often report feeling less alone and more confident in their ability to make friends after they've been to camp. Whilst lots of factors go into looking after your mental health, these are just a few ways coming to camp can make a positive difference on your mental wellbeing:  
Equalising access to healing
At camp, everyone has equal access to all activities and the chance to heal, no matter who you are, what your Health Challenge is or what your background is. At camp you can be your true self and leave your worries at the gate. Every camper has the opportunity to try every activity, to step into their stretch zone and reach their full potential. By trying new things in a positive environment, campers can gain a better sense of self and boost their confidence. Our Therapeutic Recreation model helps children and young people cultivate higher self-belief without reaching their panic zone. Higher self-belief has been linked to better mental health.  
"Whatever happens in the future, he'll be living it to his best. He doesn't see himself as any different to anyone else now, especially when he was given the opportunity at camp to do things alongside everyone else."
"Camp has helped us feel more confident and accepted, regardless of our situations or conditions. It has made us realise we are not the only ones and we can be part of something bigger. We have learnt to put things into perspective and realise the importance of being ourselves. Most importantly, we have made lots of friends."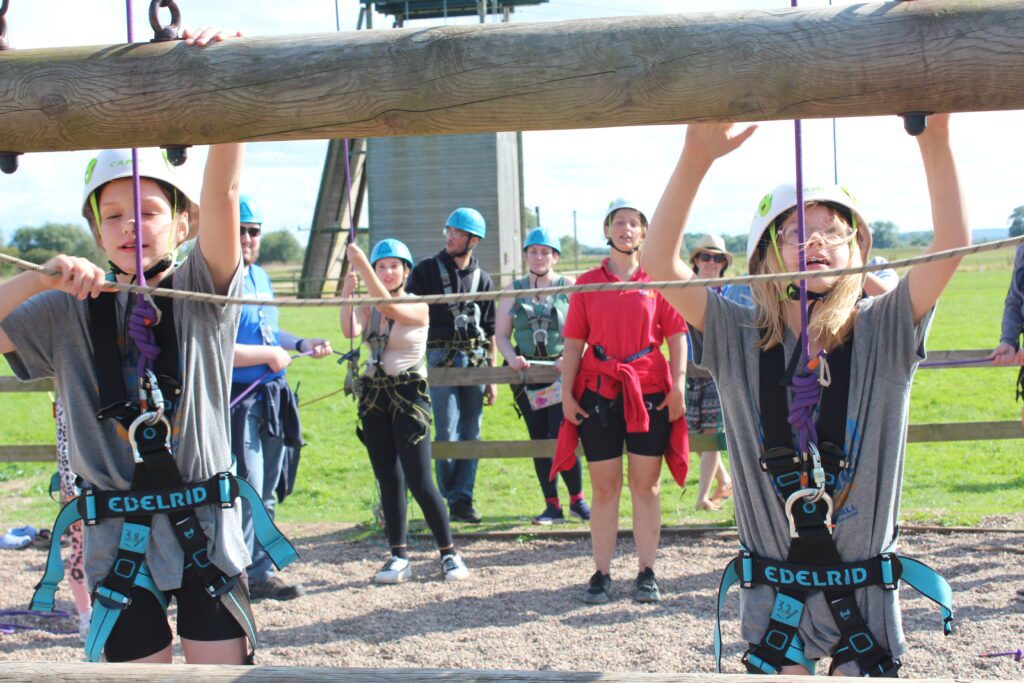 By uniting children and young people with serious illness and disabilities at our camps, these campers discover that there are other people who understand what it's like to live with their condition. At camp, it doesn't matter what your Health Challenge is, but if you want to talk about it you'll find everyone at camp is happy to listen. Talking to others who can relate to your situation can help you feel less alone and more connected with the world around you, a feeling campers may struggle to find with their peers at school. Being around people with similar experiences helps reduce stigma and build a sense of community.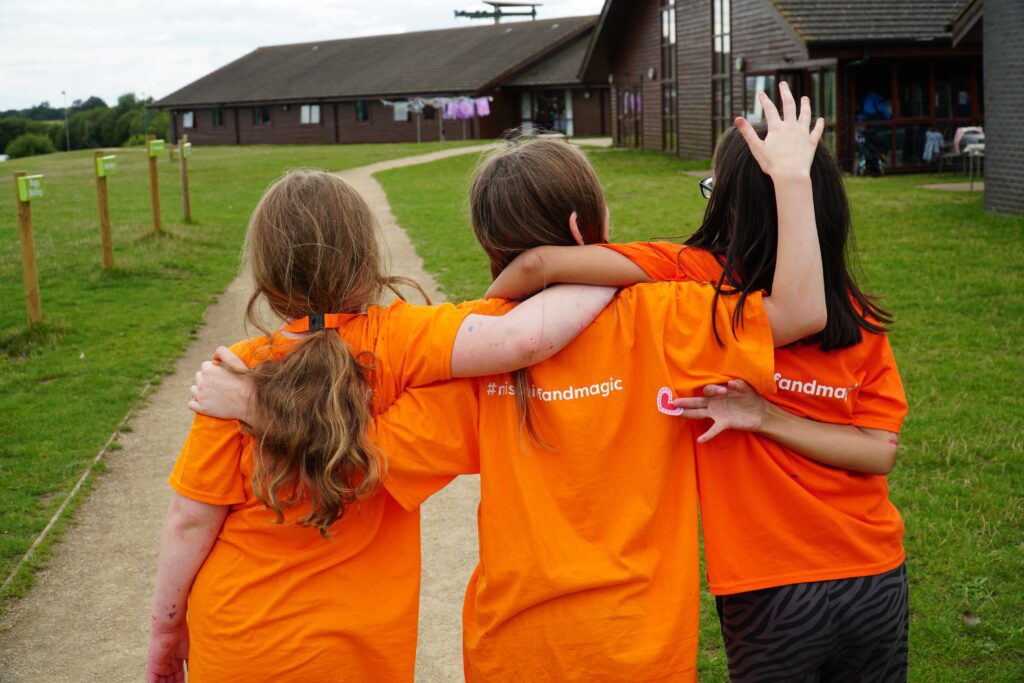 "Knowing that everybody there has been through something similar helps you let go of everything because you're not worried about being judged. It's weird meeting others who are in the same rubbish club, but it was also a relief. We swapped stories, asked each other questions, it helped us feel so much less alone."
Families often worry about sending their child or young person to camp for the first time. It might be their first time away from home or their first time since being diagnosed. Camp helps to reveal what campers are capable of – whether that's facing their fears on the high ropes or staying away from home for four nights. The adults at home have dedicated their time to supporting their child or young person with the Health Challenge and any siblings at home – camp is often the first time they get time to relax. With our dedicated Beach Patrol on hand to support children and young people at camp with any health concerns and administering medication, we help families realise that campers remain safe even when they're apart, which can help alleviate the stress of being a parent or guardian.  
"I can't remember a time when each family member was as relaxed and happy - you guys really do work magic! You have worked wonders for our family and we're forever grateful!" "Whilst we've got the normal anxieties of leaving our child in somebody else's care, we're not worried about the extra – her additional needs will be covered. That's the gift we'd never thought we'd have."
It's not always the exciting activities that stick in the campers' minds once they return home after camp – although they are firm favourites to many! Often what campers talk about the most is the friends they made – the friends they didn't think they'd be able to make before coming to camp. Friendship and a strong sense of community has been linked to improved mental health and a reduction in symptoms. Some campers stay in touch once camp is over. For others, it's a reminder that they're capable of talking and listening with their peers, a skill they then take with them going forward.  
"The first time I came to camp, I was nervous but I couldn't be more happy that I stayed. My proudest moment is more of a proudest realisation of how easy it is to be myself and how much easier it is then to make friends. The part of camp I would want to take to the outside world is the joy of waking up surrounded by people not related by blood, but related by friendship."