Over The Wall
Scotland camp
Strathallan School, Perth, Scotland
Over The Wall's Camp in Scotland
Experience the mischief and magic of Over The Wall's free and transformative activity camps. Over The Wall help children and young people reach beyond the boundaries of their health challenge. Our camps enable our campers to build confidence by trying new things, making friends, having fun and making lifelong memories!
Our residential activity camps are an opportunity for children, young people and families to get away from home and the day-to-day pressures of life. We offer a medically and physically safe environment that allows young people affected by health challenges to step outside of their comfort zones, establishing friendships and build their confidence through meaningful and exciting activities. 
Health Challenge & Siblings Camp in Scotland
The combined Health Challenge and Siblings Camp in Scotland is for children and young people aged 8-17 with a health challenge and/or their siblings. We also welcome children and young people who have been off treatment for up to three years. This camp is designed specifically for children and young people, allowing them to meet new friends, accomplish new challenges and, above all, have fun!
It's a four-night residential activity camp packed full of new and exciting challenges to help children and young people grow and step out of their comfort zone.
At Scotland Camps, the campers can enjoy a variety of different activities such as archery, climbing, swimming, campfires and SO much more! All activities have been created with our campers in mind and everyone will have the chance to take part.
As well as our staff team, campers are supported by our wonderful volunteers, both clinical and non-clinical. Our clinical volunteers take care of each camper's medical and care needs. They are all fully qualified Doctors, Nurses and Paramedics and are led by our own Over The Wall Nursing Team.  
Strathallan School, Perth
Strathallan School is a leading boarding school near Perth in Scotland. It is a beautiful and large school . It provides modern, indoor accommodation (not tents), team areas for each of our teams at camp, extensive space both indoors and outdoors for all our activities. There is a large theatre that we make use of, as well as a swimming pool.
Strathallan also look after us very well in their dining room, where there is always a choice menu on offer, and they are happy to cater for dietary requirements that we know in advance.
All Over The Wall Camps are Free of Charge!
Over The Wall camps are fully funded by our generous donors and fundraisers, meaning our camps are 100% fun and 100% free, for everyone, all of the time.
Volunteering Opportunities
Over The Wall camps can't run with out volunteers like you! Will you join the team and spread the magic of camp in 2023?
Do something rewarding and make a difference to others be part of a team, make friends and have fun learn or develop skills including teamwork, creativity and communication. Experience something unique, it's great for your wellbeing and you will have an awesome time!
You will be part of a team of other incredible volunteers and will need a sense of fun with an energetic, enthusiastic and positive approach. If you are looking for an amazing and rewarding experience where you can make a real difference in young people's lives, whilst developing your skills in communication, team work and creativity, then apply to be a Team Mate now!
Camp is four days long and you will be required to arrive one day early for training. We will give you all the necessary training and support and provide your accommodation and food for the duration of camp. 
This camp has been partially funded by: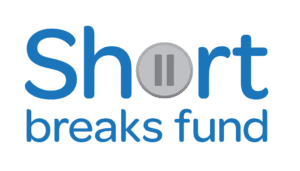 Fill out the form or use the details below to get in touch.
campers@otw.org.uk
02392 477110